These charming garden cottages are set in the beautiful and vast Zeederberg Estate in the heart of The Waterberg, Limpopo, South Africa.
Located in the small bushveld town of Vaalwater, Cottages @ Zeederberg offer overnight self-catering stays but with catered breakfasts available on request. Accommodation is set within the private estate gardens that induce relaxation, while popular attractions such as Game Reserves and wildlife experiences are only a short trip away.
Hidden within the beautiful gardens of the estate are seven charming Cottage options (Three self-catering and four en suite rooms) A discreet and nature filled alternative to staying in the suburban centre of any small town, Cottages @ Zeederbergs is a haven for guests looking to unwind during their time in The Waterberg. Feel at ease in the tranquil surroundings and well cared for by the attentive staff.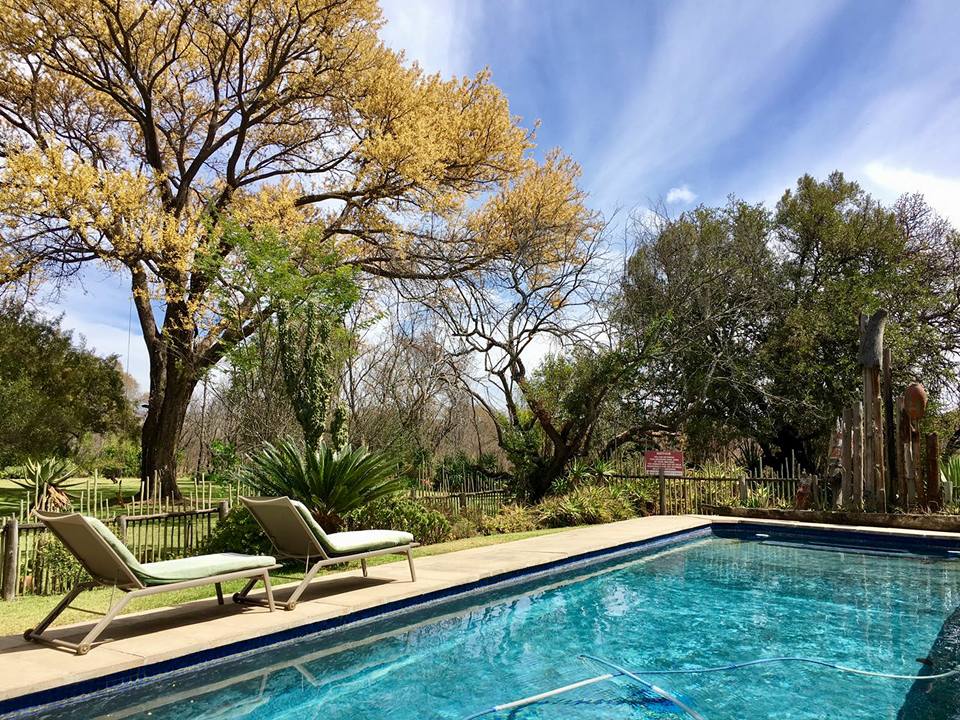 Guests can enjoy afternoons under the shaded tree filled gardens, unwind with an indoor or outdoor massage or steam room session, enjoy a hearty and healthy cooked breakfast at the main homestead, or soak up the sun next to the large eco swimming pool.
One minute walk away is the Zeederberg Centre, where you can enjoy a coffee and a slice of cake or lunch at Seringa Café, browse the African craft shop named The Black Mamba company, or get kitted up for your time in the bushveld at the No Limits outdoor safari shop. You will also find the handmade craft ladies at work at Kamatsogo. Top up on all your self-catering food and treats at Spar and Tops liquor.
All of the cottages are individually tastefully decorated and offer TV's, comfortable beds, linen, towels, as well as tea and coffee stations. Each cottage is different with various offerings – simply find the one that is best suited to your needs.
On a business trip and don't have time to cook? Our small town offers various restaurants as options for breakfast, lunch and dinner, and we also offer cooked breakfasts on site at Cottages @ Zeederbergs on request.
The cottages offer a quaint and relaxing base as a gateway to exploring the beautiful Waterberg.